Pre-order cars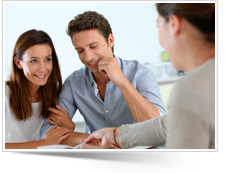 1. A key benefit - low price
Buying cars on pre-order, you buy them directly from the leasing company and can save up to 5% of the value of the car! For its price not includes such costs for car dealer as:
temporary storage;
paperwork;
transportation to the garage of car dealer;
upkeep, etc.
2. Opportunity and availability of direct purchase
European leasing companies often prefer not to cooperate with customers from the Customs Union, neither physical persons nor legal entities.
With our help, you can choose the car you like from more than 50 of the largest leasing companies in Europe.
Before purchasing a car you will receive full information, guaranteeing the quality and safety of buying of liked car:
service documentation, confirming mileage;
maintenance history;
expert assessment of damages;
photos of even smallest damages (if any).
Only after you personally are sure regarding quality of the car, you pay the cost.
Then within 3 – 10 days we will deliver the car for you.
Do you prefer to pick up your new car from Vilnius, from the site of CarOutlet (No 500) in Gariunai market? Inform your manager, and you can further save on transportation of the car!
You may pre-order the car and pay the cost according to discounted pre-payment invoice only within 7 days from placing advertisement on the site www.CarOutlet.lt.