Transportation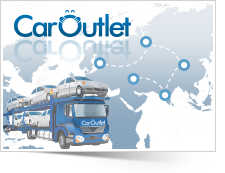 Delivery of vehicles throughout Europe and to the countries of the Customs Union.
Car insurance on their journey to the amount from EUR 300 000.
Transportation to the convenient for you temporary storage warehouse in the nearest city (list of warehouses).
Advance information on the exact time of arrival of cars at your specified point.
Reliability and quality of the transportation trucks.
Travel time: 3 to 10 days.
Transportation of vehicles of different types, weights and dimensions.
Reasonable prices.
Shipping price includes the cost of transporting the car and pay for preparation for transportation. The exact amount of the payment and delivery term transportation days to find choosing a country from the list below or by calling +370 691 89 000:
| | |
| --- | --- |
| Delivery in Vilnius | Delivery from Vilnius |
Из:Австрии Срок: 10 дней
Тип автомобиля

Стоимость транспортировки*

Стандартный легковой автомобиль

€ 450

Минивен

€ 470

Большой минивен

€ 510

Коммерческий

€ 510

Внедорожник

€ 510

Микроавтобус (L1H1)

€ 900

Микроавтобус (L1H2, L1H3, L2H2, L2H3, L3H3)

€ 1150

Не передвижные автомобили

+ € 50
Из:БельгииСрок: 7-14 дней
Тип автомобиля

Стоимость транспортировки*

Стандартный легковой автомобиль

€ 375

Минивен

€ 400

Большой минивен

€ 430

Коммерческий

€ 430

Внедорожник

€ 430

Микроавтобус (L1H1)

€ 750

Микроавтобус (L1H2, L1H3, L2H2, L2H3, L3H3)

€ 1080

Не передвижные автомобили

+ € 50
Из:Испании (Barselona)Срок: 10-20 дн.
Тип автомобиля

Стоимость транспортировки*

Стандартный легковой автомобиль

€ 670

Минивен

€ 690

Большой минивен

€ 740

Коммерческий

€ 740

Внедорожник

€ 740

Микроавтобус (L1H1)

€ 1340

Микроавтобус (L1H2, L1H3, L2H2, L2H3, L3H3)

€ 1850

Не передвижные автомобили

+ € 50

Из:Испании (Madrid)Срок: 7-28 дн.
Тип автомобиля

Стоимость транспортировки*

Стандартный легковой автомобиль

€ 740,-

Минивен

€ 770,-

Большой минивен

€ 800,-

Коммерческий

€ 800,-

Внедорожник

€ 800,-

Микроавтобус (L1H1)

€ 1480

Микроавтобус (L1H2, L1H3, L2H2, L2H3, L3H3)

€ 2250

Не передвижные автомобили

+ € 50

Из:Испании (Malaga)Срок: 7-28 дн.
Тип автомобиля

Стоимость транспортировки*

Стандартный легковой автомобиль

€ 1070,-

Минивен

€ 1100,-

Большой минивен

€ 1150,-

Коммерческий

€ 1150,-

Внедорожник

€ 1150,-

Микроавтобус (L1H1)

€ 2000

Микроавтобус (L1H2, L1H3, L2H2, L2H3, L3H3)

€ 2900

Не передвижные автомобили

+ € 50

Из:Испании (Elche Alicante)Срок: 7-28 дн.
Тип автомобиля

Стоимость транспортировки*

Стандартный легковой автомобиль

€ 900,-

Минивен

€ 930,-

Большой минивен

€ 970,-

Коммерческий

€ 970,-

Внедорожник

€ 970,-

Микроавтобус (L1H1)

€ 1700

Микроавтобус (L1H2, L1H3, L2H2, L2H3, L3H3)

€ 2900

Не передвижные автомобили

+ € 50
Из:Франции(Paris, Dammarie Les Lys, Forbach, Nancy)Срок: 7-14 дн.
Тип автомобиля

Стоимость транспортировки*

Стандартный легковой автомобиль

€ 400

Минивен

€ 430

Большой минивен

€ 450

Коммерческий

€ 450

Внедорожник

€ 450

Микроавтобус (L1H1)

€ 800

Микроавтобус (L1H2, L1H3, L2H2, L2H3, L3H3)

€ 1150

Не передвижные автомобили

+ € 50

Из:Франции (Lyon, Strasburg) Срок: 7-21 дн.
Тип автомобиля

Стоимость транспортировки*

Стандартный легковой автомобиль

€ 470

Минивен

€ 490

Большой минивен

€ 500

Коммерческий

€ 500

Внедорожник

€ 500

Микроавтобус (L1H1)

€ 940

Микроавтобус (L1H2, L1H3, L2H2, L2H3, L3H3)

€ 1200

Не передвижные автомобили

+ € 50

Из:Франции (Nantes) Срок: 14-21 дн.
Тип автомобиля

Стоимость транспортировки*

Стандартный легковой автомобиль

€ 550

Минивен

€ 570

Большой минивен

€ 590

Коммерческий

€ 590

Внедорожник

€ 590

Микроавтобус (L1H1)

€ 1100

Микроавтобус (L1H2, L1H3, L2H2, L2H3, L3H3)

€ 1500

Не передвижные автомобили

+ € 50

Из:Франции (Neuvy, Tours) Срок: 14-21 дн.
Тип автомобиля

Стоимость транспортировки*

Стандартный легковой автомобиль

€ 500

Минивен

€ 530

Большой минивен

€ 570

Коммерческий

€ 570

Внедорожник

€ 570

Микроавтобус (L1H1)

€ 1100

Микроавтобус (L1H2, L1H3, L2H2, L2H3, L3H3)

€ 1450

Не передвижные автомобили

+ € 50

Из:Франции (Toulouse) Срок: 14-21 дн.
Тип автомобиля

Стоимость транспортировки*

Стандартный легковой автомобиль

€ 650

Минивен

€ 670

Большой минивен

€ 700

Коммерческий

€ 700

Внедорожник

€ 700

Микроавтобус (L1H1)

€ 1300

Микроавтобус (L1H2, L1H3, L2H2, L2H3, L3H3)

€ 1800

Не передвижные автомобили

+ € 50